Discover the added value of an interactive touchscreen during the meeting
Nowadays, technology is taking over more and more in our society. Samsung has responded to this trend by bringing out their interactive touchscreen, the FLIP. This screen is the ideal replacement and improvement for your traditional paper flipchart. But what features make this interactive touchscreen so unique?
SAMSUNG introduced FLIP as a new tool for offices and classrooms. The screen can be used as a brainstorming tool, but also has a built-in document viewer which allows you to import files easily. (PDF, DOC, XLS & PPT). 
There is also an HDMI output for adding an extra monitor if you want to present to a larger group. There is also the possibility to browse the web and the screen is available in various sizes. The largest format even goes up to 85 inches, with a diameter of 215.9 cm. But why do our customers specifically choose this interactive solution?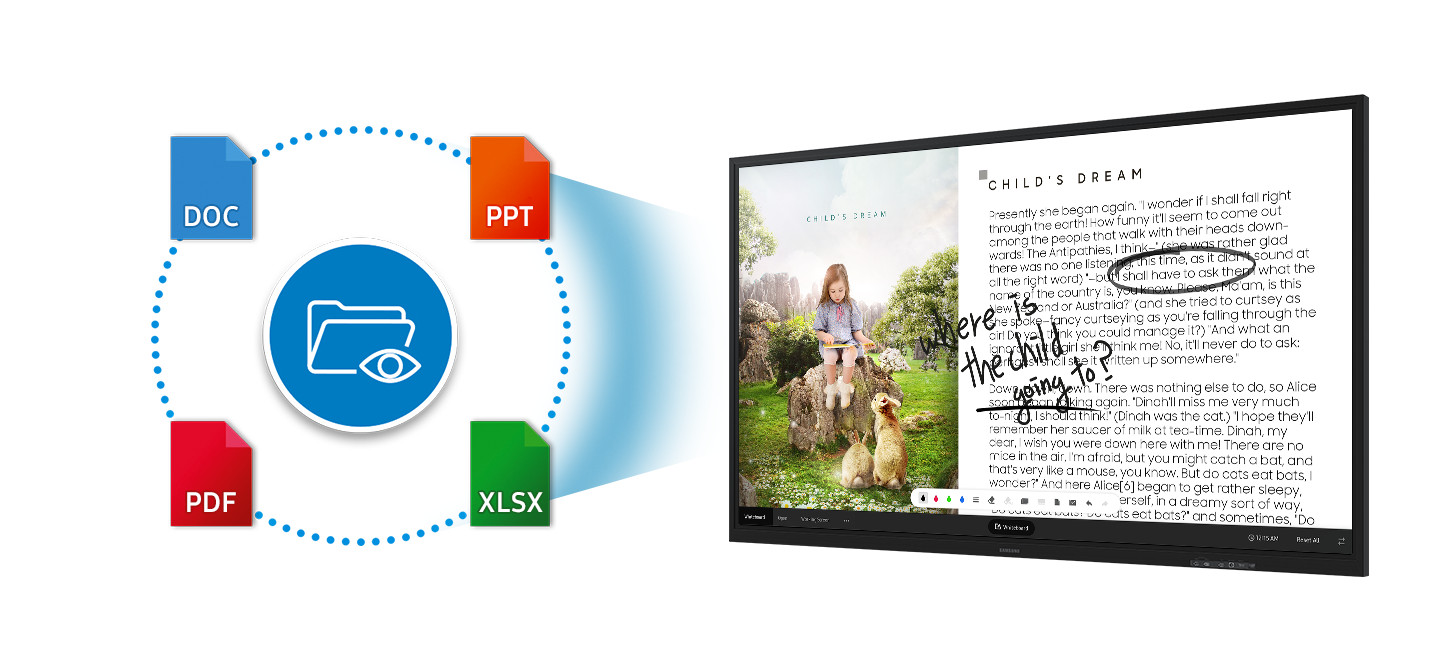 Unique functionalities
First of all, the Samsung FLIP is the only interactive board that you can use in both the portrait and landscape position. The interface rotates automatically with the board.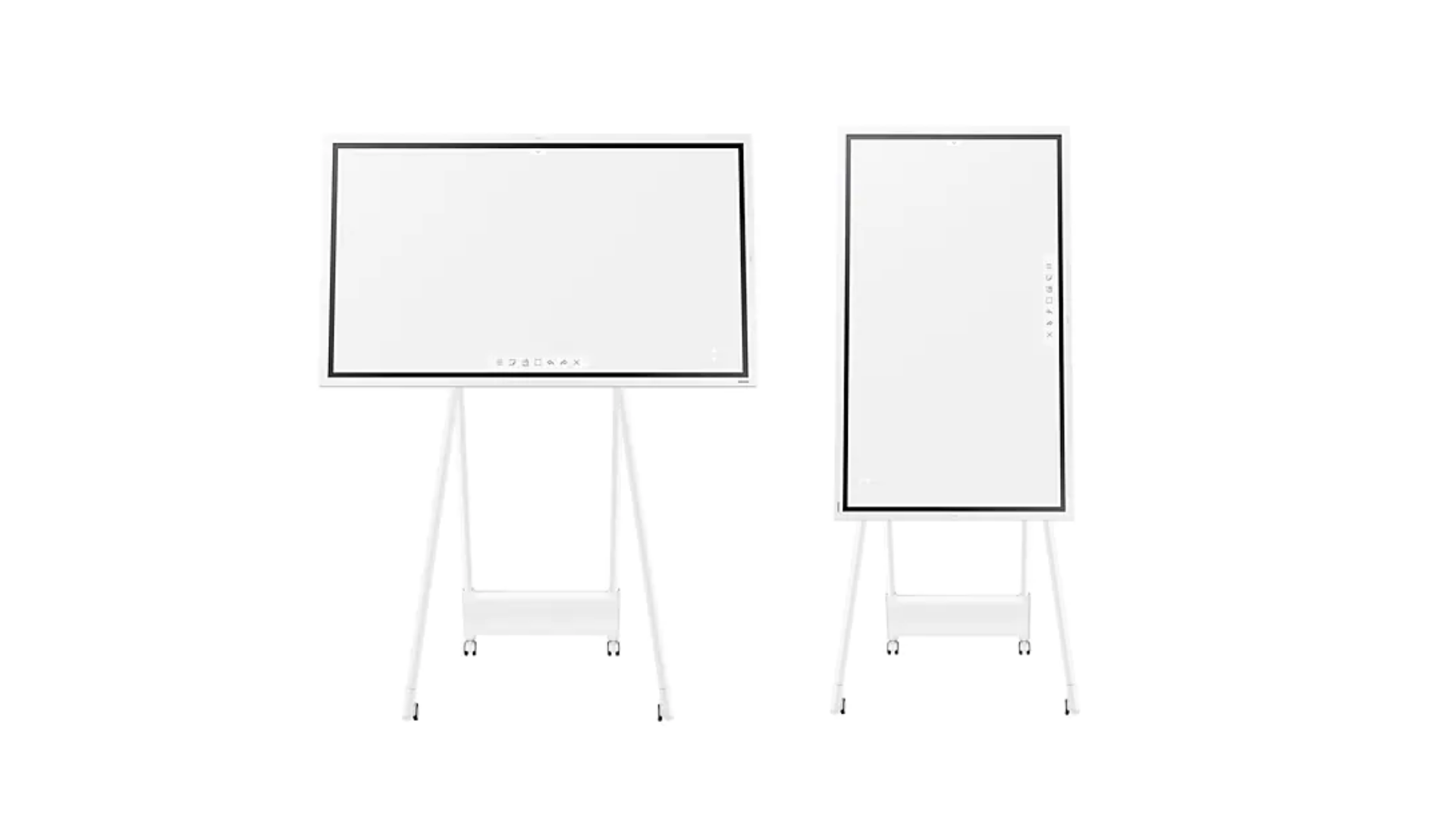 The Samsung FLIP contains a pen that allows you to make annotations easily. The pen can be used in different modes: the brush mode is used to make drawings or diagrams, while the pen mode is used to make annotations during meetings. Moreover, you can make notes on the board with several people. In this way, meetings become more interactive than ever before.
In terms of writing experience, we emulate the feel of traditional writing on a flipchart/whiteboard & this is possible through Inglass Technology. (IR-based)
In addition, various templates are available, such as a planning tool and a checklist. It perfectly suits all business needs, allowing the user to use the screen in their own way.
Would you like other colleagues not to be able to open your brainstorming files just like that? If so, Samsung has a solution for that too. The Samsung FLIP contains a file security function that allows you to lock your notes. This ensures that not just anyone can access your reports.
Finally, Samsung FLIP offers the possibility to quickly and easily select, move, crop, capture, edit and even resize images. As a user of Samsung FLIP, you can also easily export reports via e-mail or other channels to your colleagues.  Also, the Remote Management Solution allows you to monitor your devices remotely, eliminating the need for on-site visits or service calls.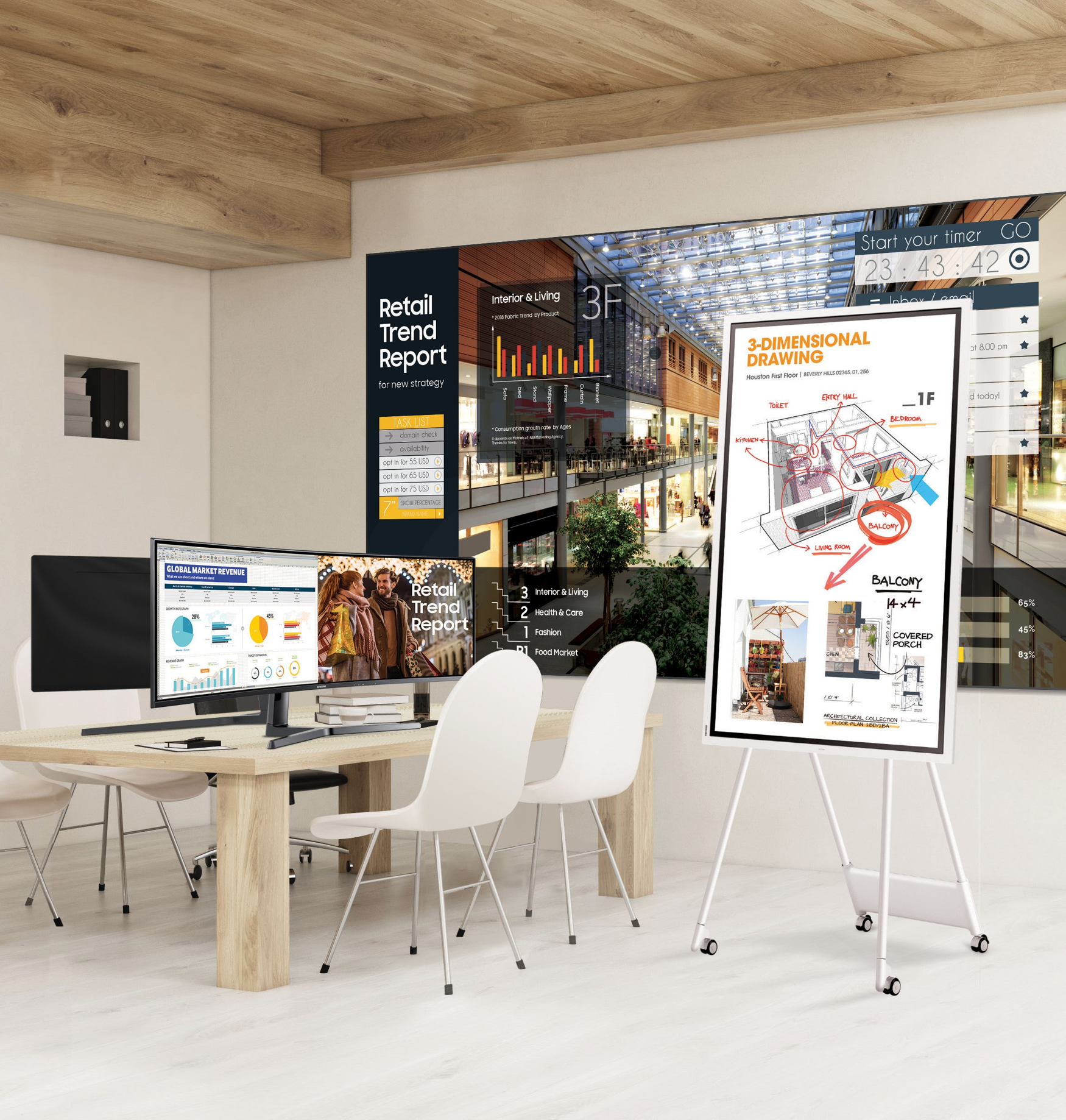 The combination of these basic and new features with a sleek design and user-friendliness make this FLIP a unique, interactive touchscreen. Make your training and meetings more efficient and interactive. 
We are happy to advise you digitally as well as physically in your search for the ideal interactive touchscreen. Discover in the video below what our consultant Jonas thinks are the most important features. 
Would you like to test the FLIP before making your purchase decision? Or are you looking for multiple solutions for your unique meeting locations?
Feel free to contact us at 09 381 86 40 or info@playbiz.be